Gamers8 triples the prize pool to $45 million in 2023, setting a record for the largest prize pool in esports history
Action for the biggest prize pool in the history of esports begins on the 6th of July.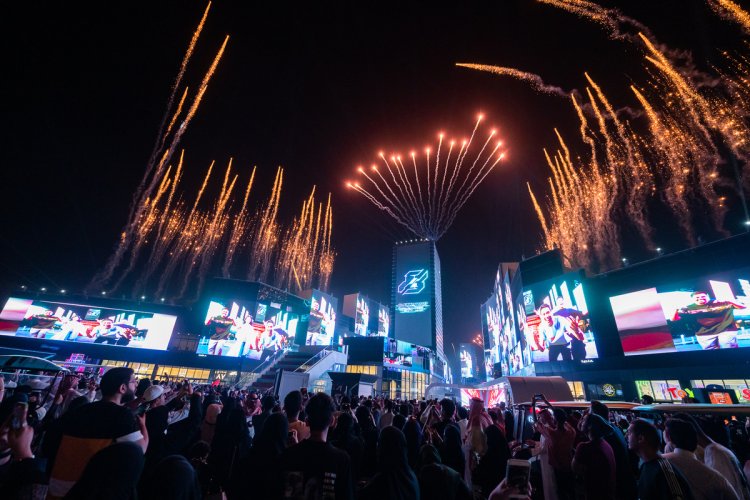 Image Credits: Gamers8
The Saudi Esports Federation has recently revealed that its highly awaited Gamers8 Esports Festival will return in 2023. The event is scheduled to begin on July 6 in Riyadh, Saudi Arabia. However, this year's event brings ground-breaking news: a $45 million USD prize pool!
The reward money will be distributed among several top gaming titles, with the games for this year still to be determined. However, based on Twitter communication from the official handler, it appears that Fortnite will return. Dota 2, Fortnite, Rocket League, PUBG Mobile, and Rainbow Six Siege were among the games that Gamers8 hosted competitions in 2022. The 2023 gathering would follow a similar structure, according to the organizer.
The Gamers8 website reveals exciting details about their upcoming event, which is scheduled to kick off on July 6 and continue for eight consecutive weeks until September. Every week during this period, players can anticipate fresh challenges and exhilarating experiences to complete. Notably, the event will feature some of the world's top teams vying for the most coveted prizes, while attendees can also look forward to performances by acclaimed international musical artists. Additionally, visitors can explore the vast universe of video games and uncover the secrets behind their creations.
The Gamers8 reward Pool for 2023, the biggest Esports reward pool in history, is expected to draw players from all over the globe. With a sum this enormous on the line, we can anticipate intense competition and exhilarating gameplay.