Savvy Gaming Group invests $265 million in esports and gaming company VSPO
Savvy Gaming Group becomes the single largest shareholder of the Chinese corporation.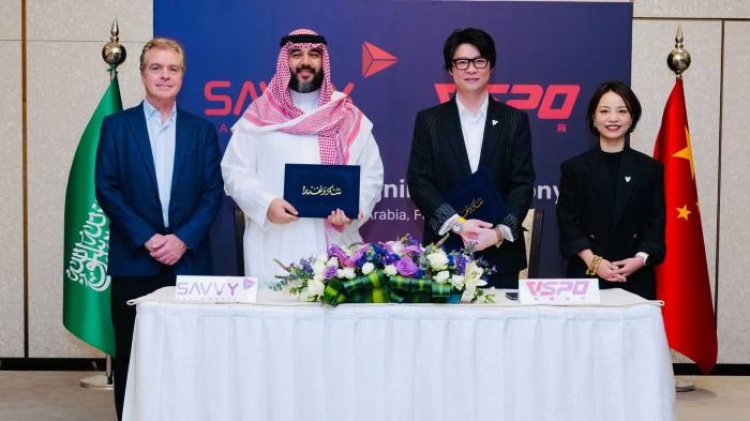 Image Credits: Savvy Gaming Group
Savvy Gaming Group, backed by Riyadh's royal family, and also led by the $600bn Public Investment Fund, is spending heavily on video games throughout the world. The most recent transaction is a $265 million investment in Chinese esports operator VSPO. VSPO, which was recently renamed from VSPN, is a major Asian entity that works with the King Pro League, the Honor of King franchise championship, and has ties with big gaming giants such as Tencent, Garena, and KRAFTON. In terms of Riyadh's involvement in the video games, this operation is part of a larger strategy unveiled with considerable fanfare by the Saudi regime's number one, Crown Prince Mohammed bin Salman.

Savvy Chief Executive Officer, Brian Ward said, "This is a significant transaction for Savvy, and gives us a major foothold in the important Asia region. We are looking forward to diversifying our geographic footprint alongside VSPO."
Saudi Arabia's objectives in gaming are to ensure the Middle Eastern state's economic diversification as outlined in Vision 2030. Indeed, Crown Prince Mohammed bin Salman intends to transform Saudi Arabia into a world-class gaming powerhouse by the end of the decade.

Prince Faisal bin Bandar, the head of the Saudi Esports Federation, told the FT, "Seventy per cent of the country is under the age of 35 . . . and 68 per cent of the country consider themselves gamers. The major aim in everything we're doing is how we become an additive part of the global industry."

Danny Tang, CFO and Co-Founder of VSPO, added on the ocassion: "This investment represents a substantial step in building the global esports sector and symbolises the incredible opportunity for growth within a relatively young industry. Esports are played and enjoyed around the world, so to have the support of Savvy, whose ambitions mirror our own, is hugely encouraging in our joint vision to promote esports as not just a sport, but a worldwide community.
"Although we have seen significant growth of mobile esports over the last decade, especially in China, the industry is still very much in its infancy. As the virtual and physical worlds collide further and further, the popularity of esports will only grow and we are excited to work alongside Savvy to drive the long-term growth and development of the esports industry globally."


Moreover, Savvy Gaming Group owns the largest gaming organiser, ESL FaceIT Group, which they acquired for $1.5 billion, and has major investments in gaming companies, including a 5% stake in Nintendo and $3 billion in US game companies such as Activision Blizzard.