Riyadh Masters 2022 final witnesses TI10 rematch won by PSG.LGD
Xiao8 and company took home USD 1.5 million in winnings.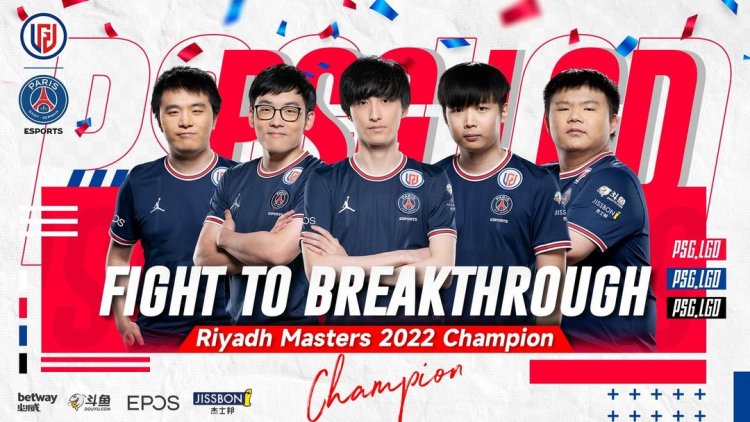 Image Credits: PSG.LGD (Instagram)
In the Riyadh Masters championship game, PSG.LGD and Team Spirit squared off. For PSG.LGD, this was their first LAN and international event since the TI 10 championship game, which saw Team Spirit overpower PSG at the premier DotA 2 tournament.

A $4 million prize pool was set aside for Riyadh Masters 2022, which took place as a component of the $15 million Gamers8 festival by Saudi Esports Federation.

The tournament was held over five days, with the first three days devoted to Group Stage and the last two days dedicated to playoffs played in a single elimination bracket. While all of the playoff games were Best-of-three matches, the Group Stage was a Best-of-Two series.

PSG.LGD, Team Secret, Team Spirit, OG, Tundra Esports, Nigma Galaxy, TSM, Team Liquid, RNG, and Deboosters were among the top 10 teams who participated.

Additionally, the competition included some unexpected moments, like as when OG's Anathan "ana" Pham—a two-time TI winner—was spotted sporting the Team Liquid jersey. Nevertheless, Team Liquid only succeeded in securing the ninth spot despite the addition of superstar Ana.

Team Spirit and PSG.LGD emerged as the top two teams from the others when it all came down to it. People watched the exact same matchup at the International 10 last October. Although, this time PSG was certainly seeking vengeance for their loss of the TI 10 championship game.


Image Credits: Screengrab via Gamers8


In Game 1, LGD just put all of their wagers on their carry Ame, with his Lone Druid wreaking havoc to destroy Team Spirit's base. While Ame was engaged, LGD's offlane Faith Bian kept Team Spirit's Yatoro Luna out of the fight by using his Brewmaster with Refresher, giving LGD an easy victory.

Heading into Game 2 Team Spirit initially showed flashes of life, but they were unable to contain PSG.LGD's Ame from hitting the first crucial item timing at 13:30 mins of Radiance for Alchemist. Just a few seconds later, a skirmish between the two teams broke out in the midlane, and LGD secured 4-0 trade. From that point on, everything went south, and LGD was able to win the series 2-0 and collect $1.5 million in winnings.

The entire time it took combined for LGD to capture the series was just 1 hour and 3 minutes.