Power League Gaming in collaboration with Logitech G introduces unique 'Stream School' in MENA region
BodeGamer is leading this project.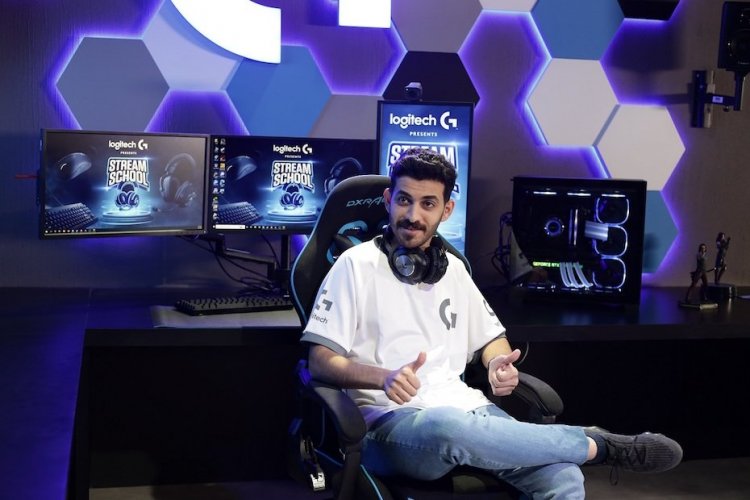 Image Credits: Power League Gaming
Power League Gaming and Logitech G introduce "Stream School," a ground-breaking programme to foster the next wave of streamers. On June 30, 2022, PLG BUZZ YouTube will debut Stream School, a six-part series that will walk young gamers through the steps necessary to set them up for success.
BodeGamer, a well-known Saudi influencer in the gaming industry, will host the series and give the best advice for aspiring top streamers. With more and more job options being accessible, gaming is becoming an increasingly popular career choice for many people, particularly among young people. By providing the resources necessary to launch a successful streaming career, Stream School strives to help people who want to work in this sector.
كيف بتكون ستريمر ناجح، Logitech G راح تجاوبك!???? برنامج Stream School ومقدمه ""بودي جيمر"" راح يكون دليلك من الخطوة الأولى وحتى تصير ستريمر متميز! تابعونا أيام الثلاثاء والخميس من كل أسبوع في تمام الساعة 7 بتوقيت الإمارات! ???? #LogitechGStreamSchool@LogitechG_ME @BoDe_Gamer pic.twitter.com/vUOTfyupIF

— Power League Gaming (@plgbuzz) June 27, 2022
Dana Zebian, Marketing Manager Gaming of Logitech G GCC, said: "Our mission is to enable everyone to experience the joy of play. With our latest initiative, Stream School, we work towards equipping young talent in GCC to pursue their gaming passion. At Logitech G we celebrate gaming and the power of play at every touch point and elevate the voices within our community and partners who do the same"
Matthew Pickering, CEO of Power League Gaming, added: "We're delighted to have partnered with Logitech G to launch PLG's newest education IP - Stream School, a platform that will influence the future of today's youth, presenting them an opportunity to learn from the very best streamers in the business and hone their skills in streaming and gaming content creation - the fastest growing media vertical in world.
"Stream School has been developed as an accessible, free toolkit for budding content creators, transferring the knowledge to help create content around the games they love to play. Streaming is notoriously challenging to enter and presents multiple headwinds, from understanding the hardware and software required to start out, to softer skills such as building confidence in front of the camera. Stream School is here to help our region's next-gen of content creators navigate their early steps, from tech setup and environment design to producing and eventually monetizing their content."
The objective of this project is to foster the development of a new generation of content creators who will be able to push the limits of originality and skill in the development of gaming content.