$15M Gaming Festival Gamers8 to feature Global Artists in Saudi Arabia
Marshmello, Lil Pump, Hamaki, Disco Misr, Alan Walker, Russ, DJ Snake, Balqees, R3hab, and Black Eyed Peas are some of the top names the event will witness.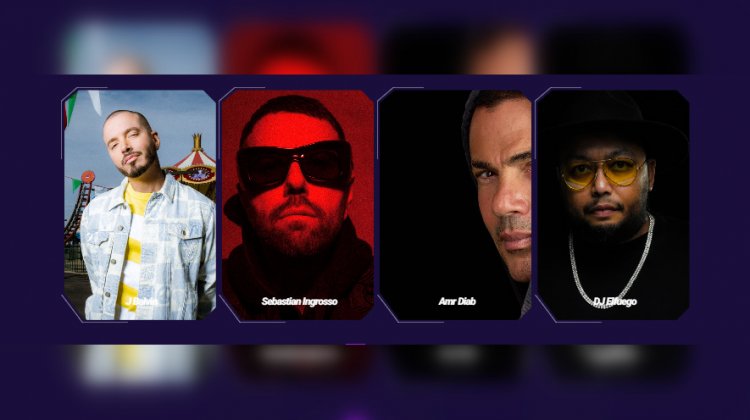 Image Credits: Screengrab via Gamers8
The biggest gaming festival, known as Gamers8, is scheduled to begin on July 14 and run through September 8 with a total of 8 weeks of events in Riyadh, Saudi Arabia.

It is launched by the Saudi Esports Federation and aims to unify gamers as well as tear down boundaries between nations and between the real world and the virtual one.

The event will see performances by a variety of international artists, including DJs, rappers, and vocalists from the Arab world, Europe, and the US.

The pop talents J-Balvin and the illustrious Amr Diab, together with DJs Salvatore Ganacci and Sebastian Ingrosso of Swedish House Mafia, are all set to play at Gamers8's massive opening night act on July 14.

Ahmed Al Bishri, COO of Saudi Esports Federation said: "The opening ceremony of Gamers8 will be a spectacular occasion, befitting a city of the imagination and ambition of Riyadh. Additionally, we look forward to revealing even more artists of the quality of the opening night as the summer progresses."

Other well-known performers who will be a part of Gamers8 include Marshmello, Lil Pump, Hamaki, Disco Misr, Alan Walker, Russ, DJ Snake, Balqees, R3hab, and the Black Eyed Peas.

The Boulevard Riyadh City will host almost 1,000 activities and attractions throughout the festival.

Gamers will be seen competing for a $15 million prize pool at Gamers8 in games such as Fortnite, Tom Clancy's Rainbow Six Siege, Rocket League, Dota 2, and PUBG.