Dubai-based esports organisation YaLLa Esports announces partnership with Danish analytics company Cavea
Cavea's technology will help YaLLa Esports to help in the "decision-making process."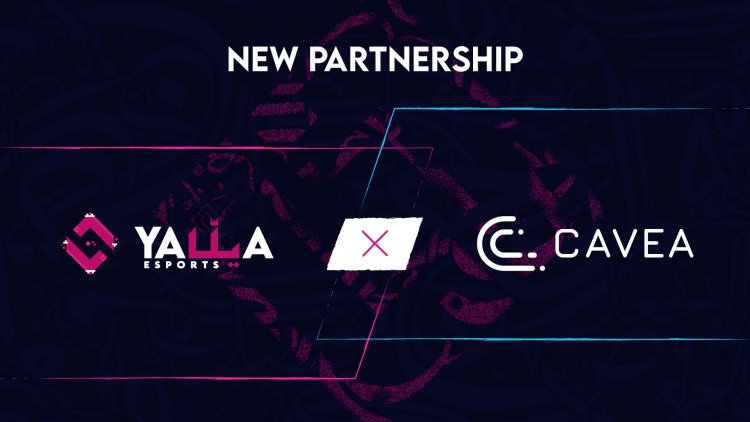 Image Credits: Cavea (Twitter: @CaveaIO)
YaLLa Esports, a Dubai-based esports organisation, has teamed up with Cavea, a Danish audience analytics company.
YaLLa will employ Cavea's technology to gather data that will aid the organization's 'decision-making processes,' according to the announcement.
Mircea Gabriel Eftemie, Co-Founder CEO of Cavea, said: "We at Cavea are thrilled to be a part of the YaLLa Esports journey and add another fantastic client to the roster. We believe this partnership will benefit both parties as we seek to help esports organizations grow within the sector.
"Our tooling and infrastructure will enable YaLLa Esports to improve its commercial operations, become more data strategic, and further cement itself as an industry leader in the Middle East."
Cavea analyses social media and streams from various esports teams and organisations using its own technology. Heroic, OverActive Media, and Talon Esports are just a few of the well-known esports businesses that have partnered with the organisation.
YaLLa Esports Founder and CEO Klaus Kajetski, commented: " This partnership is a milestone for YaLLa Esports and reaffirms our commitment to foster premier talent and develop MENA's esports ecosystem. With Cavea's support, we aim to transform the way decisions are made in the esports industry and showcase the real value of esports."
YaLLa Esports is a well-known name in the Middle Eastern esports scene, especially for its VALORANT and PUBG Mobile rosters. The dubai-based esports organisation also has an agency division that works on esports partnerships with non-endemic businesses.