Riot Games welcomes HyperX as a partner for VCT Game Changers EMEA
The collaboration is expected to last for the duration of the inaugural season of VCT Game Changers EMEA.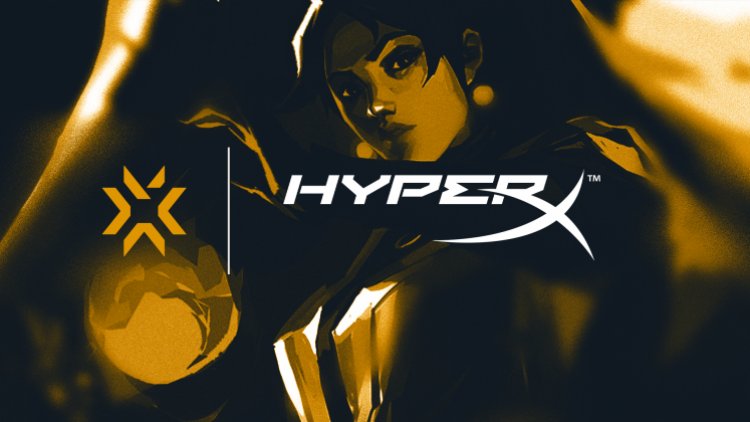 Image Credits: Riot Games
VCT Game Changers, Riot Games' VALORANT initiative that provides opportunities for women in the scene, has picked HyperX as a partner.
The collaboration will revolve around VCT Game Changers EMEA, according to the press release, and is scheduled to extend for the rest of the series' inaugural season.
After starting in North America, VCT Game Changers announced its expansion to EMEA in September. The inaugural season of the series includes three events, the first of which ended earlier this month.
We're delighted to reveal @HyperX as our Main Partner for EMEA #VCTGameChangers for the remainder of 2021. Read more: https://t.co/BBgSu7xc8w pic.twitter.com/WNtWRRrAFi

— VALORANT Champions Tour EMEA (@valesports_eu) October 26, 2021
Jessany Van't Hoff, Head of Global Gaming Partnerships for HyperX, said: "At HyperX we celebrate and empower all gamers to be their best. The VALORANT Game Changers tournament is an incredible initiative that lifts all women to the forefront of competitive gaming, an area that needs to be improved to ensure inclusivity in gaming and esports.
"We're proud to support the VALORANT Game Changers series in EMEA and look forward to witnessing the next generation of a more gender-equal esport."
Vera Wienken, Brand Manager DACH at Riot Games, commented: "We couldn't be more proud about our first achievements. It's awesome seeing these women competing on such a high level and vocalising their dedication and positive feedback publicly.
"We see more and more esports organisations signing talents, which is a huge success and will allow us as a region to thrive together towards a more diverse VALORANT esports ecosystem."
The second event of the series is currently undergoing and will run till October 31st. All women 64 teams are battling for a portion of the €20,000 prize pool.
Any information about activations is still to be disclosed.